I began practising yoga in 2005 with the intention to build strength and improve my flexibility, but what I got from it was so much more. Yoga not only quickly changed my body, but taught me to quieten my mind and I immediately became a disciple.
It was only natural for me to turn to teaching — I wanted to share that sense of wellbeing with others. It's also led me on another wellness path to fascial stretch therapy (FST).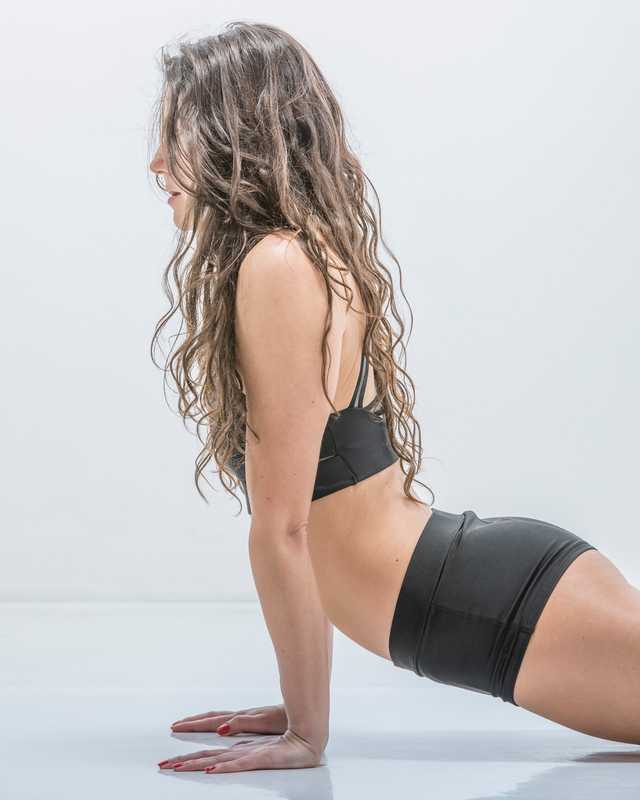 Vinyasa flow yoga
I see yoga practice as a dynamic process and not a goal. My classes are challenging but invigorating. Whether you're a total beginner or seasoned yogi, all my classes allow for modifications — either way you will build up strength, flexibility and endurance while at the same time feel amazing.
Fascial Stretch Therapy
I am a qualified Level 2 fascial stretch therapist.
Still relatively unknown in the UK, fascial stretch therapy (FST) is an extremely effective assisted stretching program to help people improve range of motion and flexibility, reduce the likelihood of injuries, improve posture, and much more.
The first step in one of my FST sessions is to assess and treat where needed at the deepest part of the connective tissue system: the joint capsule. I then progress through all the layers of fascia, ending with the superficial layer. For anyone who experiences back issues as a result of restriction of the central or peripheral nervous system, FST will restore neural mechanics and improve the way your body feels. Muscles that were inhibited are activated, and those that were over-activated are normalised.

Yoga With Rali was founded on the belief that yoga is transformative and for everyone. Pop in for a class, experience a private FST session, expand your mind at a workshop, indulge in a retreat, or simply tune in to a video from your lounge room.